Stronger Consulting is a leading provider of academic services that specializes in helping educational institutions achieve their goals. One of our clients, an urban school district in a large city, approached us with a critical question: "How can we dramatically improve the quality of instruction and academic outcomes at our most struggling schools?" According to state accountability metrics, six of the district's schools were failing.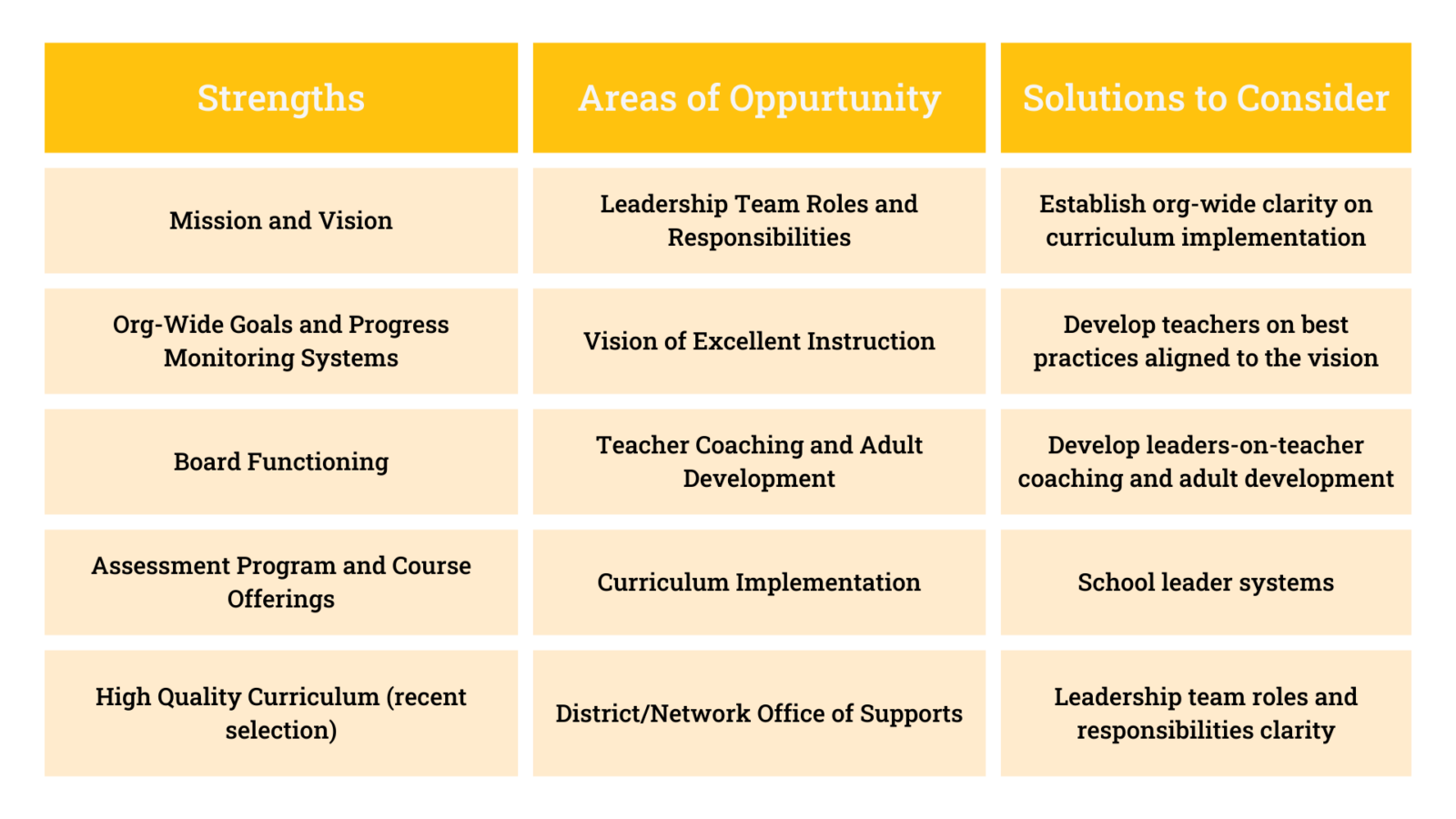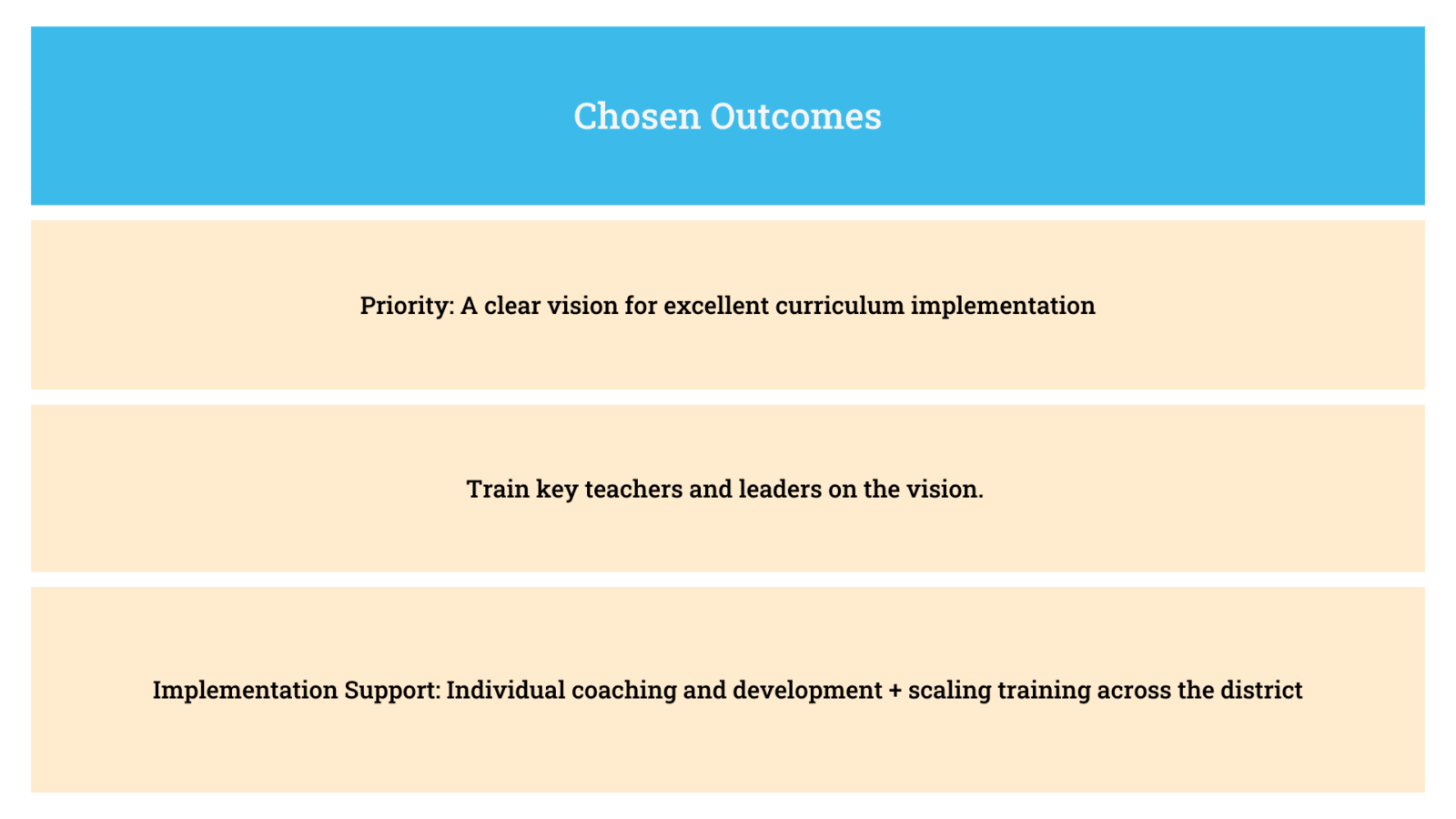 Year 1 – Focus on Curriculum Implementation and Teacher Development 
In the first year of the project, Stronger Consulting's Academic Services Team focused on the execution of two key initiatives.
The first initiative was to support the district in developing clarity on what successful curriculum implementation looked like for their core subject areas. This involved providing in-depth professional development and support for leaders to help them align on their vision of excellent implementation.
The second initiative was to support leaders to develop teachers to succeed at the vision of excellent implementation. We worked alongside assistant principals and instructional coaches while they learned and practiced effective teacher coaching methods to improve teacher practice.
Year 2 – Focus on Scaling Successes Across the District
In the second year of the project, Stronger Consulting's focus shifted to the implementation of the third initiative – scaling successes. The goal was to solidify and systematize the successes achieved at the six struggling schools while also replicating the successful strategies across the district. To achieve this, Stronger's Team provided district-wide training and support as well as on the ground implementation coaching to help schools adopt and sustain the best practices that had been developed in year one.
Outcomes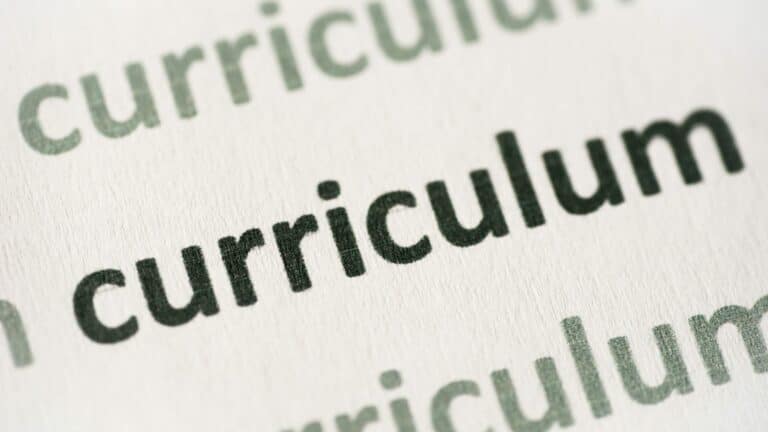 The results of Stronger Consulting's work were impressive. By the end of year two, all six schools in the district had improved their academic outcomes, and none of the schools were rated as failing. This was a dramatic turnaround for these struggling schools and demonstrated the effectiveness of this strategic approach that emphasized clear priorities and implementation support. 
Stronger Consulting's work in this urban district serves as a powerful example of the positive impact that can be achieved when schools work together to improve student outcomes. The district's successful transformation from struggling schools to high-performing schools is a testament to the power of evidence-based practices, teacher development, and narrowed focused priorities. We are proud to have played a role in this transformation and look forward to continuing to support schools as they work to achieve their goals.