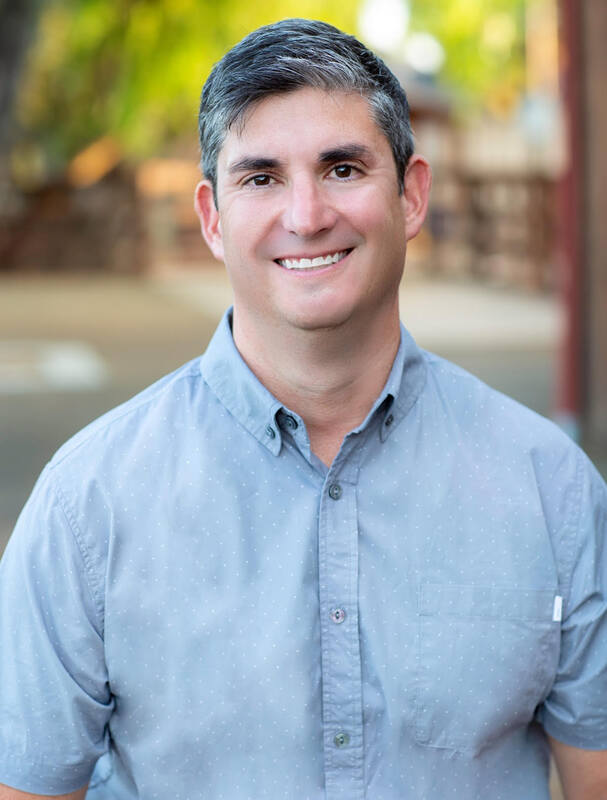 Mike Montoya, CEO & Founder
A 26-year youth development and education sector veteran, Mike is an expert in helping organizations design, manage and improve educational programs for young people. He has extensive experience recruiting, coaching, and supporting senior leaders in schools, school systems, and education non-profit organizations. 
Prior to founding Stronger Consulting, Mike was a senior director at The Broad Center for the Management of School Systems. He is a board director with KIPP SoCal Public Schools, a member of Education Leaders of Color, and was an education fellow with the Pahara Institute. A native of Colorado, Mike has a BA from Colorado College and an MA from the University of Chicago. He currently lives in San Diego with his husband, Jake, and their four horses. 
Program Design and Organizational Management Experience
Youth leadership, youth development, and community schools programming at Stanford University's John W. Gardner Center for Youth and their Communities

K-12 STEM programming design and implementation at the UC, San Diego

School systems leadership development programming and school operations implementation coaching at the Broad Center for the Management of School Systems 

College access, readiness, and completion program design, evaluation and funding, nationally
Angie Peluse, Partner
Angie has over 20 years of experience in the education sector.  While starting her career in the classroom (K-12 and higher education), she has also been a strategy consultant at the Parthenon Group (now Parthenon E-Y); program designer and implementer; as well as a C-suite executive at College Track, a national education reform organization. While at Teach for America, she was responsible for a portfolio of regional fundraising ($250M+) and has deep expertise in analytics and the intersection of fundraising and finance. She has managed very large teams in all stages of growth (turn around; start-up, etc), and has extensive expertise in leveraging the power of technology for educational organizations.
Angie received her AB, magna cum laude, at Harvard College. She also earned an MEd from Harvard Graduate School of Education and received the Pforzheimer Fellowship for Public Service. Angie has three incredible daughters and loves living in Denver with her husband, Kevin.
Hish Beydoun, Associate Director - Finance, Strategy & Operations
Hisham has experience in education both inside and outside the classroom. In New York City, he led social and emotional learning (SEL) programs for middle school students in a college-preparatory school. He also worked in curriculum development as a faculty member of a public high school in Micronesia. Hisham is passionate about creating meaningful impact through entrepreneurship in the educational space. Hisham is multicultural and a multilingual New York native.
He received his MBA in Global Management from Babson College where he served as the president of the graduate student body.  He also holds a BA in Environmental Policy from Colorado College. Prior to pursuing his MBA, Hisham worked as the corporate social responsibility manager at Arcenciel, Lebanon's largest social enterprise. In his free time, Hisham pursues his interests in outdoor recreation, meditation, and volunteer activities.
Kelley Hampton, Senior Consultant - Search, Program & Management Consulting
Kelley Hampton has worked in the youth development and education sector for over ten years. Most recently, she served as director of school leader hiring for Alliance College-Ready Public Schools in Los Angeles. In this role, Kelley managed external recruitment and selection of school leadership and helped build leadership pipeline programs. Previously, as part of the Broad Residency in Urban Education, she served as the director of strategic growth for Equitas Charter Academy, where she established organization-wide data and compliance systems. Kelley has also served as the director of programs for Break the Cycle, a national non-profit supporting youth experiencing dating abuse where she led program development, evaluation and capacity-building initiatives for schools and other youth-serving agencies improving their response to gender-based violence. Kelley lives in Dallas, Texas.
Whitney Hill, Consultant - Search & Recruiting, Talent Consulting
Whitney Hill's commitment of working towards educational equity in public education began in 2009 when she joined Houston ISD as an elementary teacher through Teach For America. Since leaving the classroom in 2012, Whitney has devoted her time to supporting more than 20 executive directors, 70 principals, and countless hiring managers as a talent recruiter for both Houston ISD and Teach For America. Her work has centered on building strategic hiring plans, creating rigorous hiring tools, and advocating and sourcing for diverse talent. In the summer of 2019, Whitney joined Teach For America Houston as the MD, Development supporting corporate and foundations fundraising.
Greg Francis, Senior Consultant - Program
Greg has 18 years of experience designing transformative learning experiences for learners from high school students to leaders of school systems. For more than 10 years, Greg was a leader in designing and evaluating executive education convenings, first for senior school system executives at The Broad Center for the Management of School Systems and later for university students with Net Impact, where he worked with Toyota, SAP, and Unilever to execute design-thinking workshops on four continents. He has authored more than 30 curriculum units for high school and university students with the Stanford Program on International and Cross-Cultural Education (SPICE), and has delivered over 100 workshops for global audiences in English and Spanish.
Julia Quintanilla, Consultant - Program
Julia Quintanilla has been working towards creating equitable education opportunities for over a decade and has taught in Brooklyn, Denver, Las Vegas, and Mexico City.  Additionally, Julia managed logistics and operations at Teach For America's Teacher Preparation Institute in Phoenix.  After five years of teaching elementary-age students, she also became a children's yoga teacher and is passionate about socio-emotional learning of her students and supporting efforts of fellow teachers to find sustainability through mindfulness and meditation. 
Julia is bilingual in Spanish (aspiring trilingual including English & French) and seeks to expand equitable access to education for students and families of all backgrounds. Most recently, Julia has gained significant experience in adapting curriculum to the virtual classroom. Julia is a Fulbright recipient, earned her BA from Colgate University, and holds a MAT from Relay Graduate School of Education (K-6).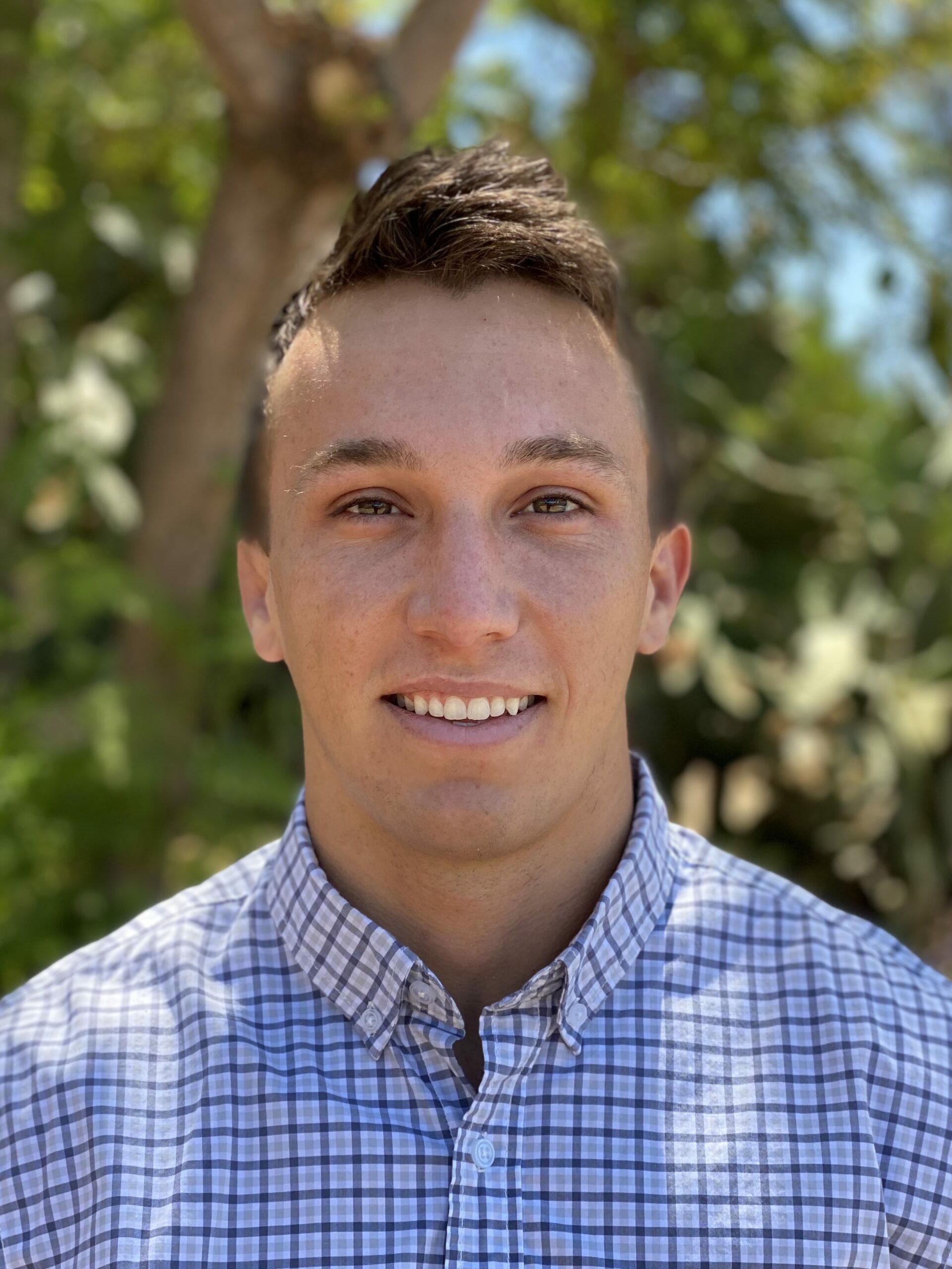 Tyler Doblado, Executive Coordinator - Search and Recruiting, Marketing
Tyler is an eager and passionate recent college graduate who is set on making an impact on the lives of students. From his experience in coaching and developing youth leaders from a young age, Tyler brings a unique and fresh perspective to our team. Multiple years of 1:1 in-person coaching has prepared him to bring his personal passion for caring for and supporting others to his work. Tyler has grown into many different roles at Stronger Consulting; these include coordinating and managing multiple search projects, organizing and streamlining company financial operations, and driving the company's social media marketing campaigns.
A native of San Diego, and graduate of CSU, Chico, Tyler enjoys spending his free time in the gym and outdoors where he dedicates his time to training himself and others to develop a passion for health and fitness. 
Sheronda Helton - Senior Consultant, Business Development & Program
Sheronda Helton is an accomplished leader in educational equity. With over a decade of experience in the sector beginning as a Special Education teacher in LAUSD and recently serving as the National Director of Public Partnerships at HopSkipDrive she has implemented innovative youth development programs and cultivated strategic program and business partnerships. Previously at HopSkipDrive Sheronda supported systems-wide change impacting foster and homeless youth, creating the infrastructure and systems to expand services across the country to serve over 6,000 schools.
Sheronda serves on the board of Network For Teaching Entrepreneurship (NFTE) which strives to equip underserved youth with a founder's grit and the skills to excel in an innovative economy, was the board chair for The Collective in Los Angeles, Teach For America's alumni of color organization, and was a board member at Fostering a Forever Future. Sheronda is a native of Detroit and lived in Los Angeles for 13 years before moving to the D.C. area to work with the National School Board Association in their Equity and Member Services Department.  She holds an MA in Special Education from Loyola Marymount University and a BA in Psychology from Grambling State University.
Jake LeClair - Partnerships Manager
Jake LeClair is an entrepreneur and life coach specializing in helping individuals achieve their fullest potential, with particular expertise working with individuals entering a stage of transition. Jake's evidence-based coaching model builds on his years of practical experience to bring a special alchemy to his approach. Jake is a graduate of Cornell University and has more than 30 years of expertise working with horses, his co-facilitators alongside him in his coaching practice.  Jake joins the team at Stronger after a successful corporate sales career, his experience affords him a unique perspective on the challenges and opportunities our client partners face in their work and organizations.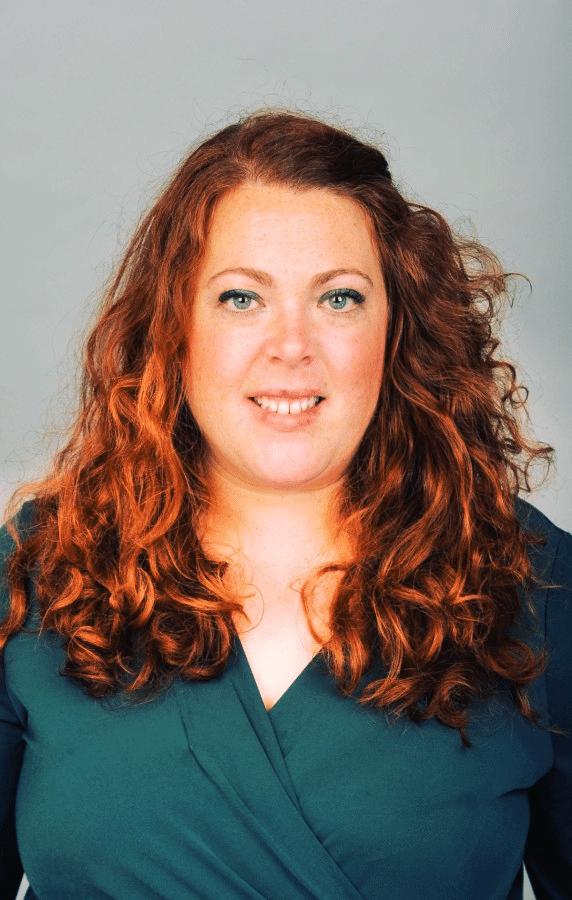 Jodie Semp-Blaskey - Online Platform Expert and Training Developer
Jodie is a senior education leader, with over 15 years' experience leading national and local education programs in the US and UK. In the UK, Jodie led the expansion of its Charter school program; opening 300 schools in three years and led work to build strategic partnerships between Charter Management Organizations and local school districts. In the US, Jodie led the development and implementation of a new teacher evaluation system for the New York City Department for Education. Most recently Jodie worked at Alliance College-Ready Public Schools in Los Angeles, developing their organizational strategy and leading on their governance change program.
As a consultant, Jodie has led work on a variety of high-profile projects including establishing government and private sector partnerships to deliver national Apprenticeship reforms, establishing a strategic plan to improve teacher retention in New York City, and developing a Playbook for Partnership for Los Angeles Schools. 
Nana Xu - Consultant
Nana is a committed and equity-minded education leader with significant experience leading strategy, analysis, and innovation across a variety of education organizations.  Most recently, she served as the Director of Enrollment Planning and Policy for Oakland Unified School District (OUSD).  At OUSD, she developed and executed on a strategy grounded in equity to increase access to quality schools for more students and families. In addition to school districts, Nana has experience advising education nonprofits; she led strategic plan development and implementation for the CEO of Summer Search, a college access and success organization.  Nana began her career in management consulting at Bain & Company.  Nana has a BA magna cum laude from the University of Pennsylvania, two Master's degrees in education from Harvard's Graduate School of Education, and a MA in Ed. Leadership from The Broad Center for the Management of School Systems.   
Luis Rodriguez - Project Director
Luis is a Senior Project Director at Stronger Consulting. He brings 20+ years of  experience in both the private and education sector. Luis grew to be a senior leader at Accenture where he supported high-tech clients in organizational redesign, systems implementation and portfolio management. He led delivery on multiple 10M+ engagements and supported various internal human capital initiatives. Luis earned a Bachelor of Science in Mechanical Engineering from Oklahoma State University, a Master of Science in Strategy from the University of Texas Jindal School of Management, and a Master of Arts in Educational leadership from the Broad Center. He lives in Denver with his wife and two kids and enjoys spending time with his family outdoors and supporting organizations that help children immigrant families. 
Samuel Dolcine - Senior Recruiter
Samuel Dolcine grew up in Brooklyn, NY and moved to Los Angeles in 2016. Samuel graduated from SUNY Fredonia in 2013 with a degree in Business
Administration-Management. He has worked as a recruiter for various companies for over 6 years including Uncommon Schools and Alliance College-Ready Public Schools. 
Get to know more about us!
We believe all kids deserve the opportunity to pursue their own version of happiness and prosperity. Stronger Consulting partners with you to design and achieve remarkable educational experiences for young people.