Partner: The Making Waves Foundation
Services: Search and Recruiting
Location: Richmond, California
The Launch
Established in 1989, Making Waves Foundation originally began as an after-school program for tutoring students. In the following years, that program has become Making Waves Academy, a tuition-free public charter school that provides a holistic and conscientious education, and Making Waves Foundation, a non-traditional NPO with a unique approach to continued education and supporting students on their way through college.
Based in Richmond, California, Making Waves has spent the last 30 years helping students in need get the education that they deserve. With one-on-one tutoring sessions, college success programs, and need-based scholarships, Making Waves is committed to making education accessible.
The Challenge
Making-Waves reached out to Stronger Consulting because they needed to fill their Chief of Finance and Strategy position. Rather than sifting through endless, usually unqualified, applications, they reached out to Stronger for the chance to find the right candidate.
The Engagement 
After discussing their needs and qualifications necessary for the position, we provided Making-Waves with a list of viable candidates – all with the proper qualifications. By using our recruitment services, Making-Waves was able to choose from a hand-selected list of candidates that catered to their needs. We intended to provide them with candidates that would do more than fill board seats, we wanted to find them an individual who cared about the mission.
Thankfully, once we had a complete understanding of the kind of person that Making-Waves needed, we used the list of viable candidates to put them in contact with individuals that were right for the job. 
The Result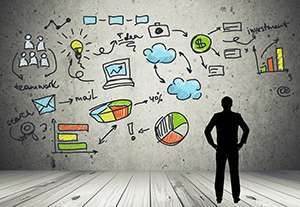 Stronger Consulting was able to provide Making-Waves with an individual who not only cared about the mission but was qualified and ready to work. By working closely with their team, we were able to grasp a deeper understanding of what kind of person they were looking for, and more importantly, the kind of individuals that didn't fit. Before they reached out to us, Making Waves was in hiring purgatory. The candidates they'd reviewed just didn't fit the bill, and hiring for such a high-level position requires a considerable amount of FaceTime with potential hires, so they were thankful for the chance to allow us to find the candidate ourselves. 
The result is that the Making Waves Foundation not only has a leading Chief of Finance and Strategy, but they now know where to find any other board seats that might need to be filled in the future.
Partner With Us
Does your charter school district, school, or education nonprofit need help finding high-performing leaders to fill your open positions?
Learn more about Stronger Consulting and our search and recruiting strategy here. 
Contact us today if you are hiring for retention!