Have you heard of Mary Mcleod Bethune? 
Many Americans, unfortunately, have not. 
Despite being a national advisor to President Franklin D. Roosevelt and an advocate for education in the deeply segregated South, Bethune (1875-1955) is not recognized as much as James Baldwin or Booker T. Washington. 
Her efforts had an enormous impact on both the government and the education system. In fact, the college she helped start continues to serve as a standard for Historically Black Colleges around our diverse and promising nation today.
February is Black History Month and Stronger Consulting wants to take this opportunity to highlight a powerfully inspiring figure in education. 
Born to two former slaves, Bethune was born in South Carolina and grew up picking cotton with her mother and siblings. After the Civil War, Bethune attended a boarding school in North Carolina. 
Upon graduating, she moved to Chicago for further schooling and became a teacher. She would later found a boarding school, The Daytona Beach Literary and Industrial School for Training Negro Girls, which later combined with the Cookman Institute to form Bethune-Cookman College.
Bethune stands as an important example for modern education professionals.
The Importance of Diversity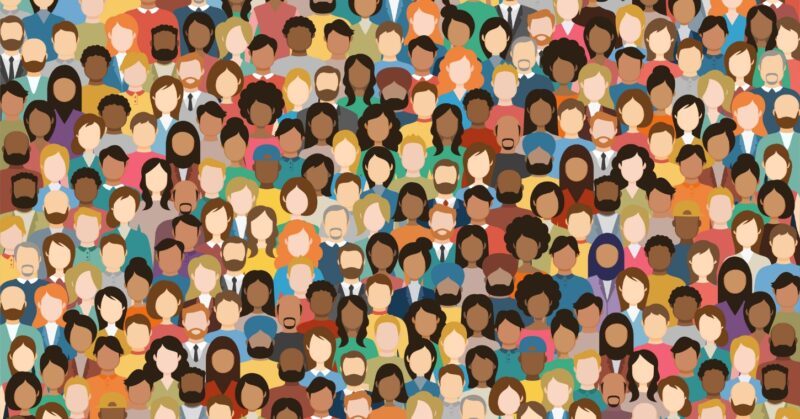 Bethune refused to remain unheard. Throughout her life, she advocated for inclusion and equality throughout society.
Not only did Bethune go to great lengths to provide educational opportunities for black children and adults, but she was also a major figure in politics. She lead many campaigns for voter registration after women gained the ability to vote, despite the risks of race-driven violence.  
Through her efforts, she eventually became the director of Negro Affairs of the National Youth Administration under FDR. 
Her activism and insistence on inclusion serve as inspiration to this day. Educational institutions of all levels benefit from diversity and a wide variety of perspectives. 
The Message for Educational Professionals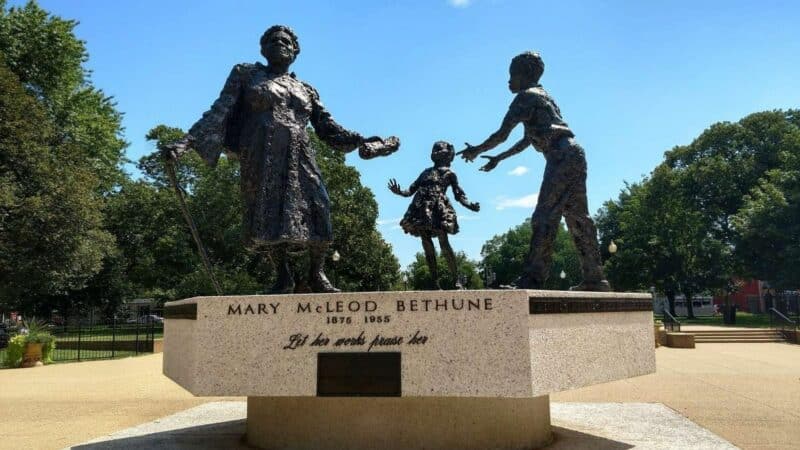 These different perspectives not only make the world a more just place but also help provide valuable insight through collaboration. Students who learn to consider varied viewpoints develop critical thinking skills and empathy. 
As Bethune realized, cultivating this diversity requires equal opportunities for both students and educational professionals. 
Ensuring that students of all backgrounds receive equally strong educations builds a more equal society. It also helps create a diversity of perspectives down the road, as equal education helps create equal professional and societal opportunities.
Likewise, schools that promote equality and inclusion provide balanced educations. The diversity of perspective in education means students have a more complete understanding of the world. This in turn feeds into further inclusion and a brighter, more equal society.
For these reasons, Bethune's commitment to inclusion remains powerfully important.
Conclusion
Bethune is one of many powerful important black figures in education. Her persistence and commitment to equality continue to shape the education system today.
As we enter Black History Month, it's a great time to reflect on the lessons Bethune taught, both in the classroom and outside. Inclusion and equality benefit students, teachers, educational administrators, and society as a whole. 
Stronger Consulting, strives for diversity, equality, and inclusion in all areas of society – but especially education. We are thankful for strong indivuduals like Bethune who have helped advance that goal, making a better America.
We still have a lot of work to do, but assisting K-12 charter schools, districts, and educational non-profits that prioritize diversity is one of the core values of our mission and team.